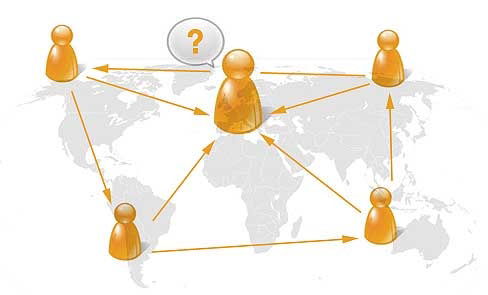 A SPANISH company has set up a new internet social network to help companies and individuals develop new ideas. The idea is not to help them raise cash, but more to pick the brains of the world-wide online community
KarmeUp's goal is to create a global collaborative network where users help each other to develop their ideas, each assisting others within their areas of knowledge and/or expertise.
Set up in Huelva the site is intended to be a comprehensive network in which people do not need money to develop their ideas, projects or companies. It is based on friendly and mutual aid, and is governed by the concept of "Karma" to prevent abuse. 
When a user creates a request for assistance, they offer reward points that will be received by the person who helps. This will help prevent the abuse of good faith and willingness to help others. 
Karma points are needed to get help, Karma points are obtained by giving help. This maintains the balance between support received and provided, says the company.