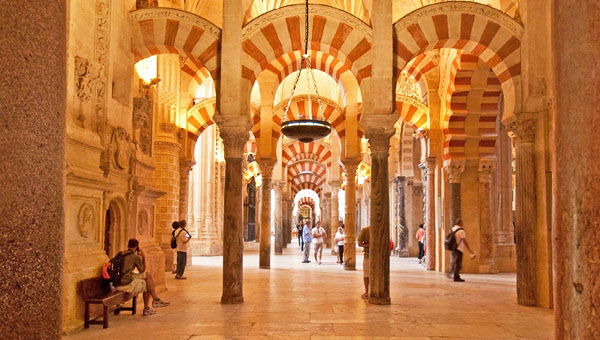 CORDOBA authorities are working towards making the city more attractive to Muslim tourists.
The campaign was launched by the Islamic Junta in Spain, via the Halal Institute, and in collaboration with Cordoba Provincial Government and the Provincial Tourism Board.
Sales of food permitted by Islam (halal) generate some €400 million in exports in Spain every year.
This is why food will be at the centre of the campaign, with restaurants and hotels offering specific menus aimed at Muslim tourists, without forgetting history and culture. Hotels will also indicate the direction of Mecca and offer prayer mats.
The head of the Halal Insitute, Isabel Romero, said that the aim is to truly make Cordoba  the 'city of three cultures' which it currently claims to be.
Most Muslim tourists come from Asia to visit the city's main attraction, the Cathedral Mosque, but find when they get there that they are not allowed to pray inside. Romero hopes that this will change as she says "Muslim tourists show respect, and praying is not an attack." The Catholic Church, which currently owns the monument, refuses to share it with other religions.
There are also plans to attract Jewish tourists by allowing Jewish weddings in Cordoba synagogue.