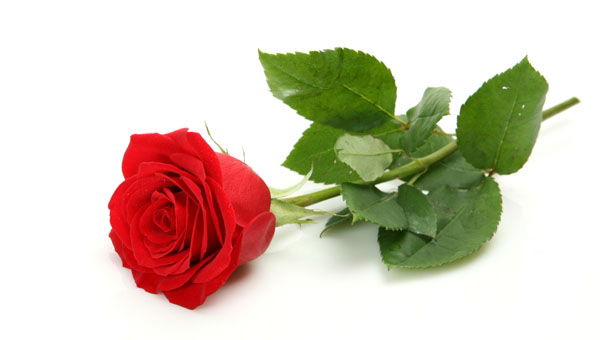 SPANIARDS certainly share a zest for holidays and festivals.
This past month's Semana Santa celebrations are a perfect case in point. There are popular festivities coming up on April 23 however that bear little resemblance to any other Spanish celebrations.
It is called Saint George's Day in Catalonia and El Dia del Libro (the Day of the Book) in the rest of Spain. Internationally, it is recognised as World Reading Day or World Book and Copyright Day. How did April 23 come to be known under so many monikers? What is the origin of the celebration? What makes it unique? Let's take a look…
Since the 15th century, April 23 has been celebrated as Saint George's Day, the patron saint of Catalonia (and England). According to the legend, Saint George was a Roman solider who confronted a dragon that terrorized a village.
When the beast threatened the beloved daughter of the resident king, Saint George mightily slew the dragon with his sword. A rosebush grew from the spilt blood of the beast. Saint George plucked a rose and gave it to the princess, saving the damsel in heroic fashion.
In this way, a man's April 23 gift of a rose to a loved one became an accepted Spanish celebration.  In the 1920's, an entrepreneurial Catalonian bookseller noticed that April 23 was also the date of William Shakespeare's and Miguel Cervantes death.
Both authors died on the same day in 1616.  In a savvy display of entrepreneurship, the vendor proclaimed that a rose for a women and a book for a man would make the perfect exchange for lovers.
El Dia del Librowas established. Today the tradition is widely celebrated in Barcelona. The famous tree-lined boulevard, Las Ramblas, is lined with hundreds of open-air stalls during the celebration.
Over half a million roses are sold that day, matched only by the Catalonian booksellers who sell half their annual volume on April 23. Other literary events such as author book signings, the launching of first edition books into the marketplace and Cervantes and/or Shakespeare public book readings round out the festivities.
Inspired by this specific Barcelona event, UNESCO (United Nations Educational Scientific and Cultural Organisation) has declared April 23 to be World Book andCopyright Day.
UNESCO hopes to encourage the support of authors, publishers, teachers, librarians, the media and booklovers everywhere, to an international celebration of books.
In the UK and Ireland for example, tokens are given for free books. Frankfurt, Germany, claims to stage the 'world's biggest' book fair on April 23.
In the United States, World Literacy Day, as it is known,gives away upwards of one million books.
The morphing of Catalonia's Saint George's Day to a type of Valentine's Day of roses and books, to a worldwide literacy campaign is unique unto itself.  April 23 is a good day in Spain to tell someone they are special and, who knows, you might end up with an interesting first edition in the process.  Enjoy!