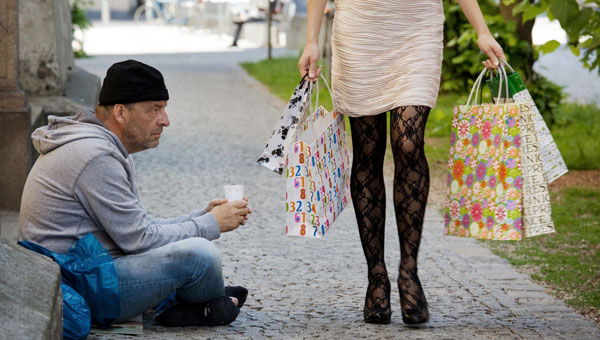 DESPITE all the claims made by Margaret Thatcher and Tony Blair of Britain becoming a classless society, along come researchers informing us that the old model of an upper, middle and working class has 'fragmented'.
Apparently there are seven classes ranging from the 'elite' to the 'precariat'.
According to the BBC's online Great British Class Survey, the UK's 'elite' – just 6 per cent of the population – have savings of more than £140,000, (€164,500) extensive social contacts and were university educated. Representing 15 per cent the 'precariat' earn £8,000 (€9,400) with savings of £800 (€940) and few with a university education.
Perfectly valid as a generalised device for marketing/ targeting products and predicting spending power, this survey is absolutely useless, though, to tell someone's class. It claims to be a new way of measuring, but is heavily weighted to finances and assets. You can even hop up several classes just by buying a small flat. Twaddle!
Even twaddlier is the fact that a friend who used the online 'class calculator' came out as 'elite' whereas his twin brother was 'precariat'. Yet both had identical upbringing, postgraduate education, values, similar friends and anyone meeting them would place them in the same class. Yes, you guessed: one had bought his own property, the other rented.
It seems, then, this survey is based by and large on income. Convicted child killer, Mick Philpott, with an income (mainly from benefits) of £60,000 (€70,480) would doubtless be designated 'established middle class'.
Which makes me wonder where this leaves Lord Prescott, ex-ship's steward, ex-Deputy Prime Minister, now peer of the realm who once declared "we are all middle class now". No wonder foreigners don't understand the British class system: even we don't.
Numerous stories abound of people tweaking the calculator with hilarious results.
Try it yourself and see how you score. This daft gimmick is there to be played with, re-dealing your cards as you see fit. Next time round, I'll be the best-selling blockbuster novelist of all time. You can be my movie director Danny Boyle! 
Finally, many thanks to all of you who bought my recently-published thriller, Retribution, following my piece about it here two weeks ago. Also thanks for helping Soul Stealer become one of the top 70 psychological thrillers in Amazon's eBooks! And keep those donations going to Cudeca!
Nora Johnson's thrillers 'Retribution','Soul Stealer','The De Clerambault Code' (www.nora-johnson.com) available from Amazon in paperback/eBook (€0.89; £0.77) and iBookstore. Profits to Cudeca