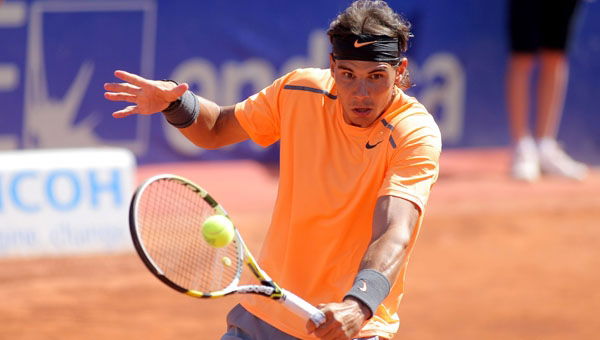 Spain's Rafael Nadal's luck finally ran out in Monte Carlo.
Novak Djokovic did the unthinkable on Sunday and stopped Nadal's run of eight straight Monte Carlo Masters titles with a 6-2, 7-6 (7-1) victory in the final of the prestigious clay-court tournament.
Nadal had won 46 straight matches on the red clay of the Monte Carlo Country Club and carried a 48-1 mark into the final of the French Open tune-up. The only player ever to beat the Spanish superstar at this event prior to Sunday was Guillermo Coria in the third round of the 2003 tournament.