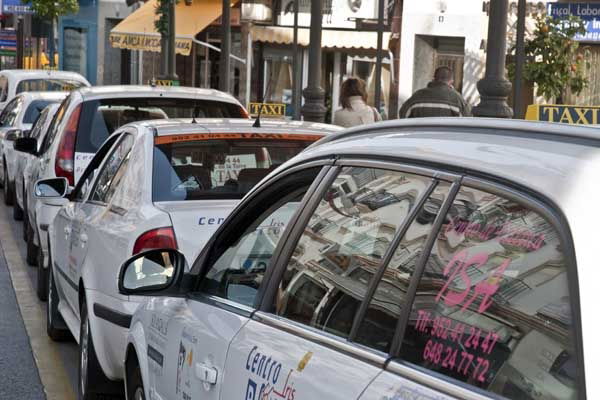 MALAGA city taxi drivers rejected the suggestion of limiting pre-arranged pick-ups at the airport by taxis from other towns to just one a day. The taxi drivers met with representatives of the Junta de Andalucia in Sevilla earlier this week. 
Malaga airport's taxi drivers planned a strike over Easter against laws which allow taxi drivers from other towns to pick up passengers at the airport if the service is pre-arranged. The strike was called off at the last minute. 
This was the Junta's first offer in an attempt to reach an agreement with the drivers, but according to them, it is "not acceptable." The Junta will now study the possibility of modifying the law so that Malaga taxi drivers can also pick up passengers from other towns if the service is pre-arranged and they are going to the airport.
There will be another meeting in June to further discuss this possibility.
Meanwhile, a new law regarding taxi services has been approved in Alhaurin de la Torre where there are 15 taxi licences. 
Some of the changes are that taxi drivers cannot have any other profession, permits will be assigned through a draw carried out by the council and vehicles will have devices for credit card payment.
Meters will be used in all taxis, drivers and passengers will be banned from smoking, and drivers must be correctly dressed and clean, as well as sandals and flip-flops being banned. There will now be a period for drivers to contest any of the new rules.