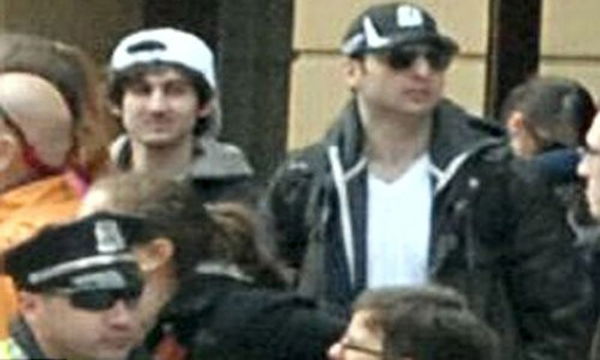 A MANHUNT is underway for a Boston Marathon terrorist after a shoot-out in which the other suspect was killed. Boston's transport system, businesses and schools have been closed, and residents of the Watertown area have been urged to stay in their homes.
The fugitive is Dzhokhar A. Tsarnaev, aged 19. The second suspect was his sibling, Tamerlan Tsarnaev, 26, who had explosives strapped to his chest when he was shot dead.
The two were identified as brothers who came to the USA from the Russian region near Chechnya. A Massachusetts Institute of Technology campus officer was killed and a transit officer was seriously wounded, while the suspects threw bombs at pursuing police in a desperate attempt to escape.
The dead suspect planted the first bomb that tore through spectators and runners near the Boston marathon finish line, killing three and injuring another 183 victims.
Jeff Bauman, a man whose legs were blown off during the bombings, helped identify Tamerlan Tsarnaev, who dropped a backpack at his feet.