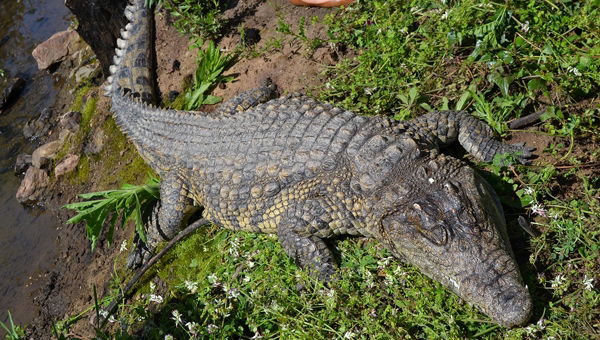 After examining the body of the crocodile found dead in Majada Vieja, Mijas, experts now doubt that the prints found coincide with this reptile and that there could be a second one still on the loose.
Guadia Civil from SEPRONA have suggested that the warning signs should stay in place and that the surveillance towers not be removed just yet.
Mayor of Mijas, Angel Nozal said, 'the police have told us that the prints do not match those of the animal found and the witness a 37 year gardener confirmed that it was not the same one that he saw as that was much bigger.'
The Guardia Civil are hoping that the veterinarian who is carrying out the investigation into why and how the first crocodile died will find a microchip or some form of identification to locate the owner.