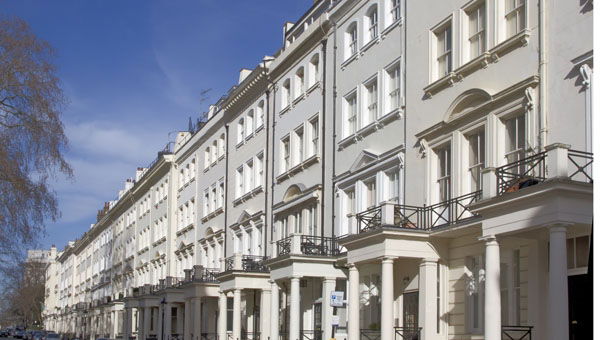 WARNING: the following contains strong language right from the start! What the f … Well, this is a family newspaper, after all, so I suppose I'd better tone it down a bit.
What is happening is that I am angry.  So angry I need, once again, to lie down in a dark room and let my blood pressure drop.  Meanwhile, why not flick ahead to the crossword page or go and make that cup of coffee…
Hey, me again. I thought at first it was an April Fool's joke but no. The article I just read is only too true. Yet another story about benefit fraud. This time about an unemployed Iraqi woman subletting for £4,000 (€4,700) per week a taxpayer-funded £2 million (€2.35 million) central London flat. The family has since been re-housed at taxpayers' expense in Islington.
Only last month we read about the 'single' mother-of-six on benefits, Stephanie Demouh, originally from West Africa who, until recently, lived in a £2.5 million (€2.94 million) four-bedroom house in Belgravia for about three years.  
The problem seems to be that, once someone arrives in the UK, it's hard to remove them no matter what their behaviour is.
Insufficient resources are put into tracking illegal immigrants or those who outstay their visa. It's practically impossible to deport criminals, even rapists and murderers, or those who whinge about the British way of life while happily milking its welfare system. Thugs who are a menace to society are given cautions while the likes of Abu Qatada play fast and loose with the system.
Unlike France which takes a more hard-nosed approach towards its laws and treaty obligations. There, criminals and terrorists risk being deported forthwith, not costing French taxpayers an arm and a leg in legal fees in their campaign to stay.
Now, there's nothing wrong with any individual immigrant/refugee who wants to come to the UK to seek work, but not a feather-bedded life on benefits.
But the overall numbers are too high for an overcrowded island with chronic unemployment and an admitted inability to crack down on welfare dependency.
That's the circle politicians are still struggling to square despite this month's biggest welfare shakeup to date.
By now, probably, you'll have seen where I'm going with this. April benefit reforms. Horse. Bolted.
Nora Johnson's thrillers 'Retribution','Soul Stealer','The De Clerambault Code' (www.nora-johnson.com) available from Amazon in paperback/eBook (€0.89; £0.77) and iBookstore. Profits to Cudeca