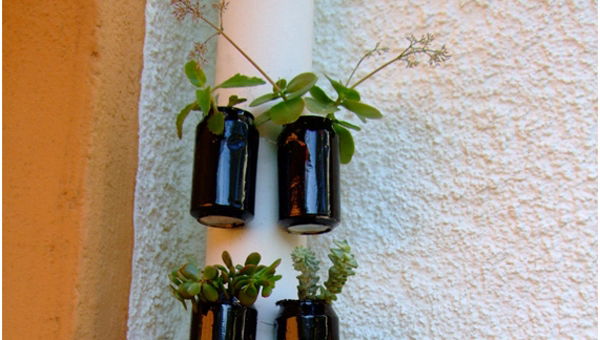 Spain's best known expatriate gardening authors living in Spain for 25 years.
This week we offer ten handy hints to make your spring gardening easier.
Ecological ant control
Many gardens have ant nests in holes in paths, in flower containers, under fruit trees and in flower beds each spring. The easiest, least expensive and most eco friendly solution is to dust natural yellow sulphur powder over nest holes and lines of ants. A kilo will cost only around €2 in garden centres, agricultural cooperatives and hardware shops.
Searching out plants and alternatives if your first choices are not available
Now is the busy Spring plant buying season but unfortunately many garden centres do not group their offers according to how they will probably be used in the garden.
So before you go to the nurseries produce a shopping list using the plant descriptions and Botanical English and Spanish names grouped by convenient groups such as ground cover, herbs, perennials etc. In the book 'Your Garden in Spain – From planning to planting and maintenance'.
Then take the book with you so that you can point out the appropriate photographs if words are unsuccessful.
Eco control of geranium moths
Twenty years ago they were unknown in Spanish gardens, then an infested lorry load of plants started the serious problem that now exists. It is wise to do four things.
Check that absentee neighbours did not leave infected geraniums on their terraces and window sills. If they did, arrange to remove them if you or a neighbour has keys and arrange that you treat them each week during the neighbour's absence next year.
Spray new plants the day they arrive in your garden and then all plants weekly with a garlic spray prepared by adding warm water to crushed garlic.
Plant a garlic clove in each geranium pot.
Plant a geranium moth inhibiting Geranium Graveolen rose or lemon scented plant alongside or in the middle of groups of the other vulnerable varieties of geraniums.
Reducing water losses from terracota containers
Paint the inside with a water proofing paint or stand a plastic pot inside.
Iinexpensive cloches
In many areas it is wise to shelter young squash courgette, cucumber and pepper plants from variations in temperatures and strong winds. This can be done using plastic tunnel cloches, empty water bottles with the bottom cut out, or off cuts of transparent plastic sheeting draped over a couple of wire hoops.
Reducing dangers of the tops of short canes
Place upside down empty plastic water bottles over the potentially dangerous tops.
Making gardens for aging persons secure and safe
Useful checklists of what can be done are included in Dick's Amazon Kindle lifestyle book 'Your practical guide to having a great retirement'.
Disguising rain water down  pipes
Many houses have one or two unattractive water down pipes from roofs and terraces.
It is easy to fix a beer can garden to them. Two years later these plants have grown considerably and look very attractive.
            10. Deterring wild boars
            A reduction in the number of wild boar hunters due to the cost, and the resultant growth in the number of young breeding sows has led to a major increase in wild boar populations in many areas with gardens, vegetable allotments and orchards turned over.
Three strand electric fencing can work but it is expensive and liable to theft these days. Less expensive is to hang up bags of hair from the local hairdressing saloon scented regularly  with human urine.
(C) Clodagh and Dick Handscombe www.gardenspain.com April 2013.