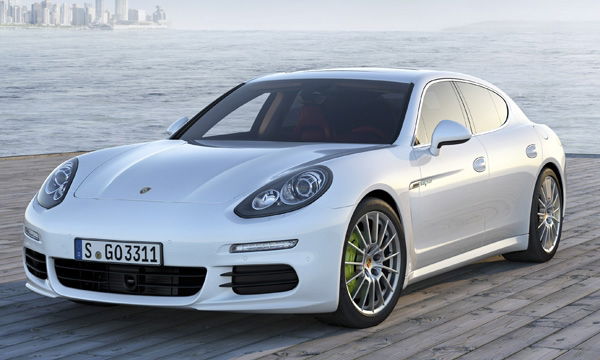 ALL manufacturers seem to be going green. And even high powered sports cars are getting the environmental option these days. Porsche has just announced that the second generation of Gran Turismo will be the first plug-in hybrid in the high performance luxury class.
Along with the Panamera S E-Hybrid with 416 hp of system power two luxurious Executive versions are also making their debut with an extended wheelbase and an entirely new three-litre V6 engine with biturbo charging for the Panamera S and Panamera 4S.
The hybrid version will be premiered at the Auto China show in Shanghai starting on April 21.
There will now be 10 versions of the Panamera offering an even broader choice between sportiness and comfort, say the German manufacturers.
New technologies have led to fuel savings of up to 56 per cent. The previous hybrid model fuel consumption of 7.1 l/100 km has been reduced by 56 per cent to 3.1 l/100 km.
That equates to CO2 emissions of 71 g/km. At the same time, its all-electric driving performance has been substantially improved with regard to electric acceleration, the electric range and electric top speed. The electric only driving range of the new Panamera was measured at 36 kilometres testing. But in real life it will probably be between 18 and 30 kilometres. Top speed when in hybrid mode is 220kph.
But despite its all electric capabilities the real advantage is the power boost it gives the petrol engine and the possibility of recovering energy whilst coasting to give big fuel savings.
The new generation of Panamera models will be launched on the market in July 2013. Prices in Germany will start at €81,849 for the Panamera Diesel. The Panamera S E-Hybrid will cost €110,409, Most expensive version will be the Panamera Turbo Executive priced at €163,364.