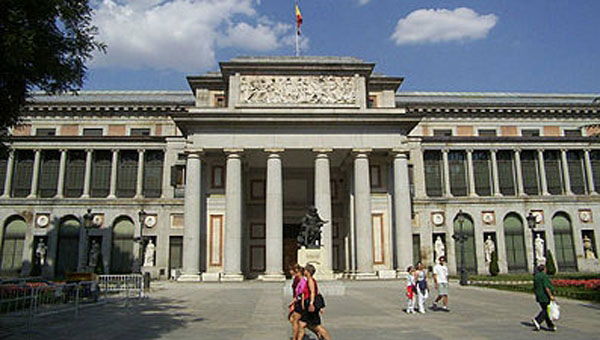 Margaret Thatcher will have a street, square or avenue named after her in the Spanish capital of Madrid.
'She will have her street,' a spokesman for city hall confirmed on Friday. 'The proposal goes to a city hall meeting later this month.'
With an absolute majority of seats in the hands of the conservative People's party (PP) the proposal is bound to receive the go ahead at the meeting despite the opposition of other parties.
'We have said that we are against it, because she had nothing to do with Madrid,' explained a spokeswoman for the city's socialists.
Mayor of Madrid, Ana Botella, wife of former Spanish Prime Minister José María Aznar, praised the former British prime minister as a role model for female politicians around Europe.
'Thanks to Lady Margaret Thatcher, there were many women who discovered that, if they worked hard, they could find a place in politics,' she wrote in her blog. 'Thatcher was a pioneer.'
A city hall spokesman said that as yet no street or square had yet been designated to receive Thatcher's name.