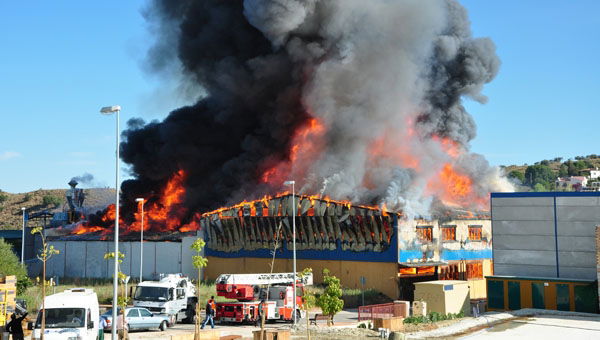 A YEAR after it was gutted by fire, the company Maderas Menur in Coin, has reopened.
The company was founded in 1981 and produced and sold wood and DIY supplies.
A massive fire destroyed much of the 5,000 square metre warehouses and timber yard in the early hours of Easter Sunday last year.
It was reopened on La Inmaculada Industrial Estate at an event attended by the local mayor, Fernando Fernandez Tapia-Ruano, and the Junta de Andalucia Provincial Delegate for Economy, Innovation, Science and Employment, Marta Rueda.
The company said that the effort of the Mendez family, who own the company, and their employees, had made it possible to reopen so soon. In the meantime, the company was operating from Pizarra.
They have reopened with 25 staff, but say they intend to increase staffing levels until they reach the 80 they had before the fire.
An electrical fault is the suspected cause of the blaze which, with flames almost eight metres high, caused much alarm amongst local residents, as did explosions caused by tins of varnish and other chemical products stored by the company.
Local residents have complained about the time it took firemen to get to the scene, according to Spanish Press reports.
The local fire department could not deal with the huge fire alone and reinforcements were called in from Alhaurin de la Torre, Antequera, Ronda and Velez-Malaga.
In the meantime, residents in the area used hoses and buckets in an attempt to help.