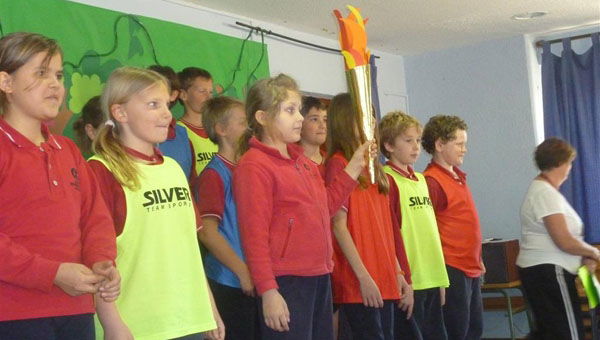 XABIA INTERNATIONAL COLLEGE  Primary school year five held their eagerly-awaited Olympic Games.
Having studied the Ancient Greeks as their Humanities topic during the spring term, they also learnt about the history of the ancient and modern Olympic Games and prepared their own event to present to their parents. 
The afternoon began with an opening ceremony where the children explained many of the fascinating facts they have learnt about this ancient civilisation.  This was followed by an athletics competition consisting of five field events – sprint, long jump, javelin, hurdles and relay.
The children excelled in effort and sense of fair play.  They then went on to display fantastic team work and cooperation in their group gymnastic demonstrations.
The afternoon culminated in a wonderful feast, where delicious traditional Greek food, such as tsatsiki, humus and yoghurt with honey, was sampled alongside other fantastic delicacies provided by parents and children.