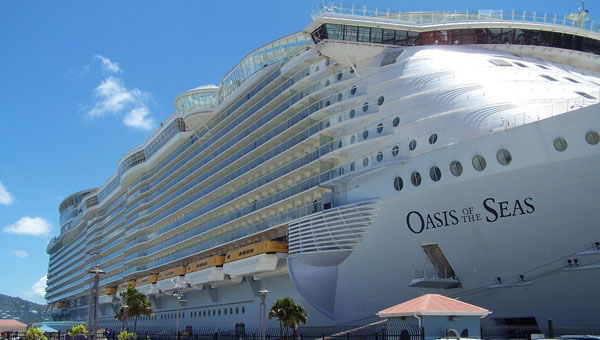 ONE of the world's largest cruise ships, the Oasis of the Seas, will visit Malaga twice in September 2014.
Since its maiden voyage in December 2009, the ship, run by Royal Caribbean, has operated in the Caribbean and will visit Europe for the first time next year.
It will be based in Barcelona Port, departing twice for a five-night cruise of the Mediterranean, and again on a seven-night trip to Rotterdam. It will also visit Vigo.
After its European season, it will return to the Caribbean.
The Oasis of the Seas can carry more than 6,000 passengers and includes two-storey loft suites and luxury suites with balconies overlooking the sea or promenades.
The ship features a zip-line, a casino, a mini-golf course, night clubs, bars and lounges, a karaoke club, a comedy club and five swimming pools including a beach pool and surf simulators. There are also volleyball and basketball courts, theme parks, spa and fitness centres, a carousel, a rock-climbing wall, a science lab, a computer area and nurseries.
There is also the Central Park area which features boutiques, restaurants and bars, and is the first living park at sea with more than 12,000 plants and 56 trees.