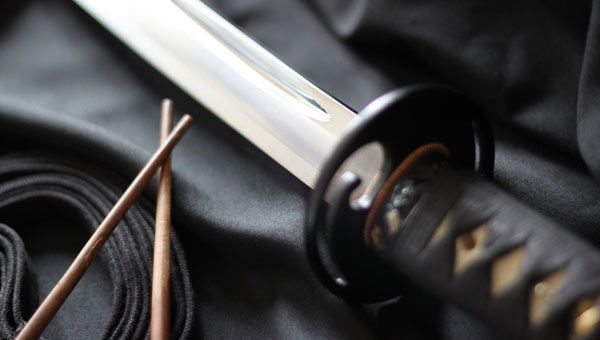 A MAN who sensed strange presences and claimed he saw U.F.O.'s has been arrested for attacking his father with a 50 centimetre Japanese Katana sword. 
At 6.45 am a very nervous woman called 112 (emergency services) saying that her son had gone mad and attacked her husband and then ran away.
When police arrived at the house in Sa Cabaneta (Matratxi) there were obvious signs of the brutal attack. The vicitm was standing in the doorway with cuts to his head, arms and body as he had tried to protect himself. Inside the house the walls, floor and ceiling were covered in blood. Later police arrested a 37-year-old man, the son of the victim.