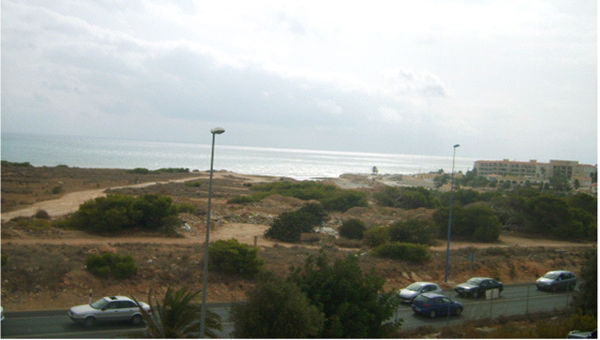 IN 2008 C.L.A.R.O. began its campaign to save Cala Mosca; the last green area on the Orihuela Costa, from development.
In 2010 the political group presented a petition to the European Parliament supported by more than 7,000 signatures. After two appearances by C.L.A.R.O's President, Bob Houliston, before the Petitions Committee the European Parliament intervened to freeze the building project.
It insisted on it being subject to a public consultation procedure and an environmental impact study to ensure the protection of endangered flora and fauna present on Cala Mosca.
Now that public consultation on the plans to build 1,500 homes has opened C.L.A.R.O. is determined that the building project should be subject to the closest possible scrutiny, said Bob Houliston. He added that every legal effort should be made to protect the area from excessive urbanisation.
He said: "A large natural park on Cala Mosca would be of great value to residents and tourists alike, as well as providing an attraction to potential investors in Orihuela Costa who are needed to ensure the future prosperity of our area.
"The consultation provides an opportunity for all those interested in saving this last remaining natural sea-front area to respond to a questionnaire to evaluate the importance of the area."    
Copies of the questionnaire in Spanish can be downloaded from the Orihuela Town Hall website www.orihuela.es and should be completed in Spanish.
Copies are also available from the C.L.A.R.O. office at the Asturias Restaurant, Punta Prima, where help can be given in completing it. The office is open Monday to Friday 11am – 1pm except on public holidays or call 661 333 593.