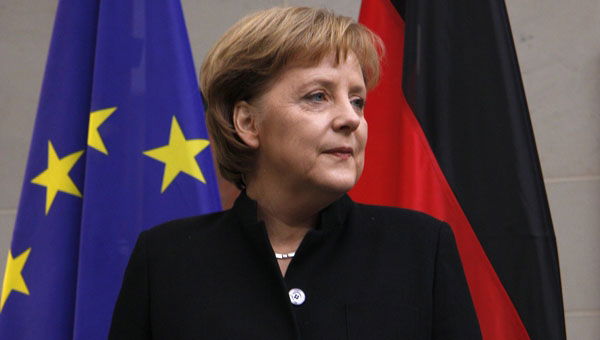 THE question of whether the European Union can ever succeed is these days being asked by many political and financial experts, causing flutters of panic in the hearts of the faithful.
Now a new anti-EU political party has arisen in Germany of all places.
According to reports, this party, comprising Christian Democrat rebels, economists and Jurists, will be calling for the break-up of the monetary union before it can do any further damage.
What makes this worse for Ms Merkel is the fact that others in her shaky coalition, the Free Democrats, have already crashed to 4 per cent in the polls.
The leaders of the new party Alternative fur Deutschland (AID), on its webpage, state their opinion that: "The introduction of the euro has proved to be a fatal mistake that threatens the welfare of us all…with the old parties stubbornly refusing to admit their mistakes."  They urge withdrawal from the EMU, and a return to the Deutschmark, or "a breakaway currency with the Dutch, Austrians, Finns and other like-minded nations".
Following on from this it is proposed that the Club Med countries would keep the euro, enjoying instant devaluation and causing the spectre of sovereign default to recede.
As if Ms Merkel didn't have enough problems, with the latest polls indicating
that 65 per cent of Germans think the euro is damaging their economy, and with 49 per cent holding the opinion that Germany would be better off outside the EU, she now has, as one political correspondent puts it, "a Ukip attack on her right flank" with which to contend, the AID party not having even to gain seats in the Bundestag to cause her possibly fatal political problems.
One might have thought that with these dark, Germanic thunder clouds surrounding Ms Merkel, she would be busily concentrating her energies towards attempting to resolve her own domestic troubles, but no: only a week or so ago during a meeting in Berlin, she had the affrontery to order Soraya Saénz de Santamaria, one of Mariano Rajoy's vice-presidents and Abogado del Estado, to increase Spain's level of VAT. Since when was Merkel given the right to lead and direct Spain's finances? And indeed, by whom ?