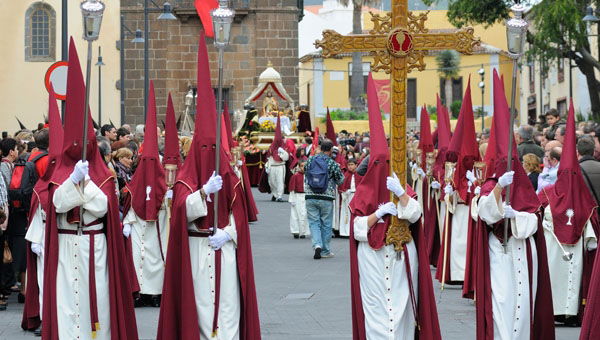 AS if life wasn't baffling enough, this weekend brings another set of confusing, contradictory yet co-existing traditions.
To commemorate a man being tortured and slowly killed on a large cross a few thousand years ago, kids will be running around the house or garden in wild anticipation of a harvest of eggs and sweets deposited by a hare.
These celebrations come hot on the heels of a rounded, bearded man with white hair dropping gifts through the chimney at Christmas-time to celebrate the birth of the same chap years previously. Clear as mud, right?
Of course, it turns out that the Easter Bunny is a pagan tradition heralding the arrival of spring and fertility to the land. The eggs, historians believe, started with the Catholics, who could not eat them during the long stretch of lent, so went a bit overboard come Easter time: A historic binge and purge scenario.
Whichever way they originated, like Chinese whispers, time has married the traditions and now it would not be Easter without a sweet feast worthy of Charlie in his chocolate factory.
Curiously, the Bible may have warned of what was to come when it said: "Beware of false prophets who come to you in sheep's clothing, but inwardly are savage wolves." (Matthew 7:15) Time and Chinese whispers have altered and amended our traditions so that, at Easter time, we worship a fluffy bunny, who, poignantly, must have robbed a hen of its eggs. Much like the pilfering of a wolf.
Perhaps the author could foresee our confusion along the path of history?
It doesn't help matters that the day of crucifixion is called 'Good' Friday, when it is a tall order to pinpoint anything particularly good about a ritual killing. Encyclopaedias explain that 'good' was once synonymous with 'holy' or that it may once have been 'God Friday'.
The Germans probably have the best name for the day; 'Karfreitag' which means sorrowful or suffering Friday.
But the price for the most soulful commemorations must surely go to the Spaniards with their processions and fearsome costumes, called nazarenos. I am reliably told that although the robes and hoods bear a stark resemblance to the outfits favoured by the Ku Klux Klan, they thankfully have no connection.
When the drums beat and a procession of bare feet men in shackles tread through the streets, there probably won't be an Easter bunny hopping along behind them.
It is far easier being an atheist in this day and age. You don't have to worry about why Eve devoured a forbidden apple, why we have Darwinist tail bones if we were created in one foul sweep from Adam's rib or why there is so much war, violence and illness.
No inexplicable religious ceremonies to contend with and since Easter doesn't really exist, you can – without guilt – deny the kids all those teeth-rotting chocolates.
But then, you won't, will you? Because even if religion is not your cup of tea, traditions and habits form the pattern of life and without them we would be even more confused and a little less human.