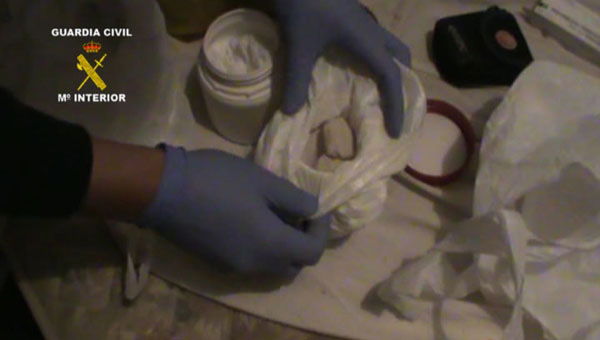 FIFTY-THREE alleged members of a network which smuggled drugs into Spain and Italy from Morocco have been arrested.
The operation, carried out by the Guardia Civil and the Italian authorities, led to 800 kilos of hashish and seven kilos of cocaine being seized, as well as heroin, marihuana and Ecstasy, €45,000 in cash, 18 cars, two lorries, four trailers, a boat and 40 mobile phones.
The drugs were brought into Europe in hidden compartments in the bottom of lorries carrying legal cargo via ports in Cadiz.
The arrests were carried out in Cadiz, Sevilla, Malaga, Jaen, Cordoba, Salamanca, Madrid and Barcelona, where an arsenal of weapons and ammunition was found, as well as in Italy.
A farmhouse in Barcelona was used to prepare the drugs for distribution.