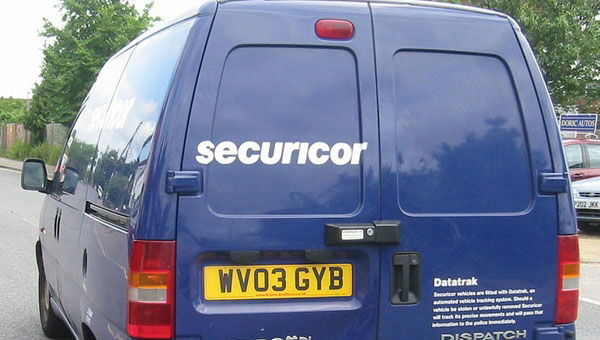 WHAT a nasty piece of work Jessica King appears to be. She is the ex-daughter-in-law of 'Fast Eddie'Maher, the UK Securicor driver who, some years ago, made off with more than £1 million (€1.2m).
Initially her decision to shop him to the police sounded as though she was a young woman torn between loyalty to the family and her sense of justice. It transpired however she had formerly been the partner of his son's best friend.
She left the friend and married Eddie's son only when he won the lottery, London's Southwark Crown Court heard.  After the money ran out she divorced him.  While they were married, he had got drunk one night and revealed his father's secret.
At the time she did nothing, but after the divorce she Googled up information on the robbery. When she saw there was a reward, she immediately contacted the authorities, claimed Maher's defence.
Charming!
Subsequently he quite rightly got his just deserts, a five-year jail sentence after he pleaded guilty to theft. But however you feel about his criminal activities, it still leaves a bit of a nasty taste when someone is grassed in this manner. Sometimes it can backfire of course.
I bet  Vicky Price, the ex-Mrs Chris Huhne who is facing jail after being found guilty of perverting the course of justice, is now more than ruing the day she decided to get her own back on her British politician husband!
No, I come from the old school where grassing is considered the lowest of the low. I'm not sure how I would react if I became aware of a child abuser or such-like, but I still think I would be more likely to confront the offender personally than immediately run to the authorities.
When I was incarcerated, through no fault of my own I became involved in a situation regarding illegal alcohol, I was hauled before the Governor but declined to give him the information he asked for. As I left the office with my prison officer escort I saw one of the prisoners, who had also been involved in the situation, lurking at the end of the corridor.
To my surprise, out of the corner of my eye I saw my escort give him an almost undetectable shake of his head. He was obviously passing the information to him that I had not in fact 'grassed' them up. The extremely hard man prisoner quickly melted out of sight and I heard nothing more about it. I hate to think what would have happened to me had my escort nodded!
There is a strong possibility that I would not be relating this tale today!
No, never been too keen on grasses. Your secrets are safe with me!
Thanks for all your mail. Keep 'em coming. If you'd like any considered for publication it would help a bit if you could also Cc them direct to the EWN at [email protected] Have a good week.
Keep the faith