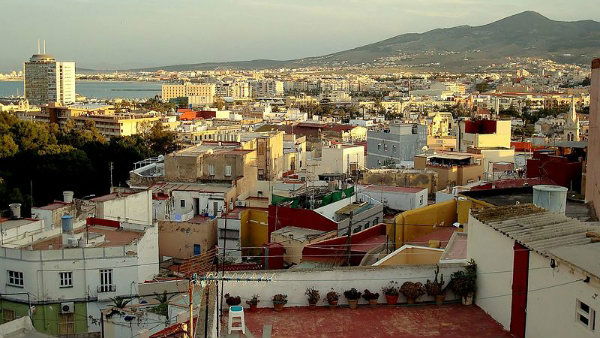 Guardia Civil and Moroccan police have prevented 100 people from climbing the fence separating Morocco and the Spanish enclave Melilla this week.
All of them are believed to have paid mafia-style gangs large sums of money to help them get over the fence and into Spanish territory. And it is not just Moroccan nationals as there is also considerable pressure by sub-Saharan African refugees to enter Melilla, which is part of the European Union. The border is secured by a six metre tall double fence with watch towers, yet refugees frequently manage to cross it illegally, avoiding the attempts by Spanish police to take them back to their home countries.
Morocco's government has pleaded with Spain to get the EU to help out, as this situation is nothing new but often leads to multiple injuries and sometimes death.
The most recent attempt to scale the fence into Melilla was last year in February when several hundred sub-Saharan Africans took a run at it knowing a crowd of this size would be too much for the number of officers on duty.
At least five attempts to storm the border were made in less than seven hours, but only 10 Africans managed to make it onto Spanish soil.