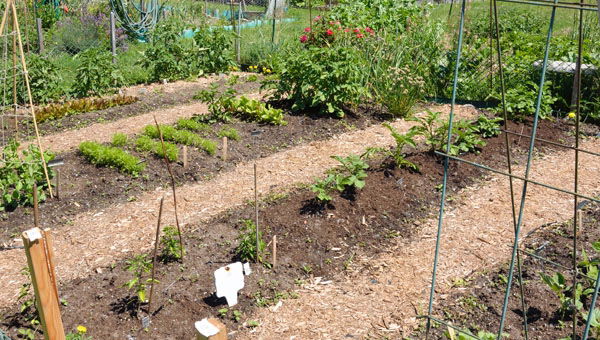 YOU are what you eat, the old adage goes. If so, there are a fair few more horses bolting around than ever before with the meat scandal rapidly spreading across Europe.
And even if the contents of your plate never neighed, few of us can actually be certain that what we're eating is healthy and safe. 
Perhaps the astronauts have leapt upon the best option, subsisting on freeze-dried nutrient-packed pouches. Having tried one, I can testify that they are not too bad, and far from alien in comparison to all the oddities our food companies throw into the mix these days.
Horses do not feature on my list of favourite foods, nor do antibiotics or growth hormones, which are fed to most of the animals that end up on our plate. Meanwhile, farmed fish, such as most Atlantic salmon, are given an unctuous mix of antibiotics to avoid passing disease to each other in such confined spaces as well as a chemical food colouring.
Each supermarket handpicks their preferred nuance of pink, as the salmon would otherwise be an unappetising shade of grey, as a result of a diet of pellets made from chicken faeces, corn and genetically modified canola oil. Wild salmon is a different kettle of fish, as it were, but considerably more expensive and not always easy to come by.
So what should we eat? Non-organic fruit and vegetables contain pesticides and are often so intensively farmed that they provide a fraction of the nutrients God intended. Nutritionist Dr Patrick Holford recommends taking multivitamin and mineral supplements to make up for the shortfall, even suggesting that many common ailments can be remedied by specific combinations of supplements and moderating our diet.
Dr Jane Plant agrees that our diet is crucial in safeguarding our health; a scientist, breast cancer survivor and prolific writer on the subject, she recommends cutting out all dairy products.
Milk, she says, is purely intended to make a calf grow into cow at a rapid pace through the naturally occurring growth hormones, which in turn can be the catalyst for both breast and prostate cancer.
Put in context, milk is basically secretions from a cow's mammary glands and, to replace the calcium, she recommends far better sources such as beans, pulses, green leaved vegetables and broccoli.
Even the humble egg presents a scramble of moral and health issues. A recent study in the UK showed that battery farms are three times more likely to suffer a salmonella infection then their free-range counterpart.
Battery eggs in Spain are identified by the number 3 at the start of the longish serial number printed on the egg itself. This is worth checking even if you are at a local farmers' market or organic food shop, since some vendors are less scrupulous than others. To be safe, look for eggs beginning with 0 (organic) or 1 (free-range). 
Perhaps the only safe way to feed your family is to start a small allotment in the garden, complete with hens, organic fruit and vegetables and a substantial pond full of happy fish. Failing that, I'm afraid we may all have to hot-foot it to our nearest NASA launch station to purchase a substantial supply of those vacuum packed pouches. Buen provecho!