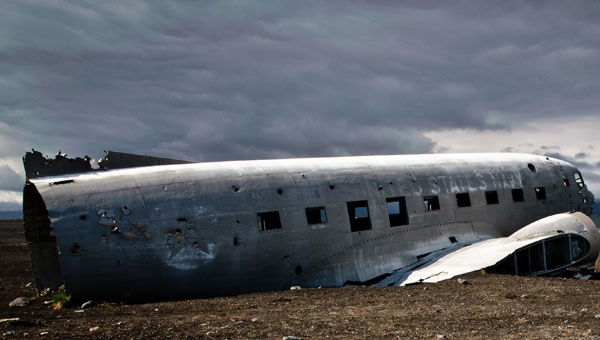 Jack Gaioni once again takes a look at Spain's colourful history of aviation. He is convinced that, for many inexplicable reasons, such a glimpse offers a mirror into the soul of a society. Like many things Spanish however, those stories are just a bit livelier and a bit more expressive. Consider…
THE small pueblo of Jerez del Marquesado is located high in the Sierra Nevada of Granada. In 1960, the village was so remote that there was little if any electricity or running water.
Few residents had ever been in an airplane or had ever heard a language other than Spanish. In March of that year a US Navy plane crashed in the rugged terrain high above the pueblo. The plane was carrying 24 passengers most of whom were part of an American Naval basketball team.
All on board miraculously managed to survive due to a skilled crash-landing by the pilot into a deep blanket of snow cover. Many were injured however and with temperatures well below freezing, the situation rapidly became ominous.
The following day, two crew members left the crash- site to find help. The first person they encountered was a local shepherd. He had never seen an airplane up close, never heard a foreign language other the Spanish and never seen anyone as tall as the American basketball players. He ran away in fear, later telling authorities he believed the area was being invaded by Martians.
After six hours of descent, the crew members made it to a Guardia Civil post and sought help. The crew members resorted to newspapers to form paper-airplanes in an animated attempt to explain the situation. The villagers quickly organised to extract the survivors. For two full days of non-stop work, and under incredible conditions, all were brought to safety.
To this day, a special relationship exists between the surviving Americans crew members, their families and the community of Jerez del Marquesado. The plane was donated to the village and some of the pieces are today proudly displayed on the balconies of the small pueblo. Money from American donations and from the scrap metal from the wreckage was used to develop a water system in town. In 2010 the US Ambassador and some of the survivors and families returned to the pueblo to celebrate the 50th Anniversary of the rescue. It was a very emotional day for everyone…communication this time was easier and no one was suspected of being a Martian!