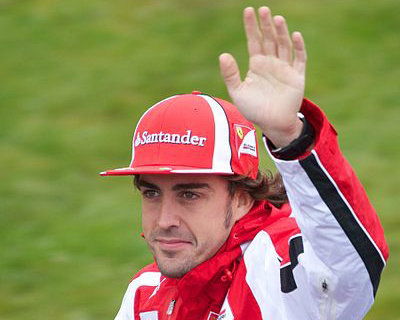 This year's Eurovision entry for Spain has been chosen for the next contest on Saturday May 8, 2013.
The group, El Sueño de Morfeo, consists of three members lead by the ex-girlfriend of Spanish F1 driver, Fernando Alonso. The other members of the trio are David Feito and Juan Luis Suarez.
The trio left the choice of song to their fans who overwhelmingly voted for 'Contigo hasta el final' (With you to the end).
Spain has made 52 appearances in the Eurovision contest, winning it twice. The first time in 1968 with singer Massiel singing 'La,la,la', and again in 1969 when Salome sang 'Vivo cantando'.
They came second in 1973 with the group Mocedades popular song 'Eres Tu'.
In 1961 they finished ninth, but came fourth in 1991 when Sergio Dalma sang the ballad, 'Bailar Pegados'.
This year's Eurovision Song Contest will be hosted in Malmo, Sweden. Loreen won in 2012 with a song called 'Euphoria' which reached number one in Spain and other countries.