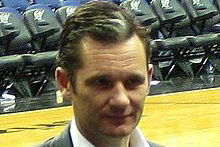 PROSECUTORS are set to call the King's daughter, the Infanta Cristina, as a suspect.
The financial scandal involving his son-in-law, Iñaki Urdangarin, his own forthcoming operation and calls for his abdication have meant that King Juan Carlos is possibly experiencing one of the worst moments of his 37 year reign. 
Similar requests to call Cristina have been refused, but fresh evidence has cast serious doubts over Urdangarin's claim that his wife had no knowledge or involvement. 
The request would be a preliminary step to a possible indictment, and will be based on the testimony of Diego Torres, a former business school lecturer who became the partner of Cristina's husband, Iñaki Urdangarin.
Urdangarin and Torres, who have been named as suspects but not indicted, also deny any wrongdoing.
by SGL