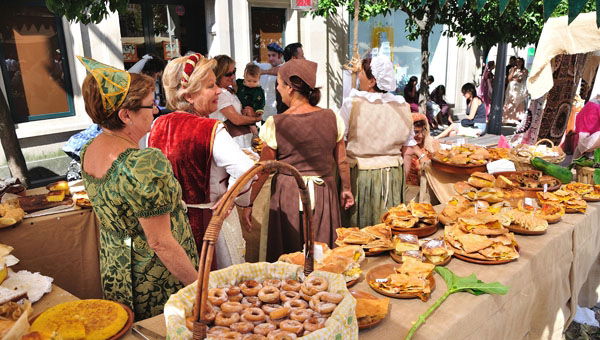 ALREADY immersed in Carnival Month, Albox residents have had the chance to enjoy a three day medieval market and can look forward to a costume parade and competitions.
The culture councillor, Tito Carrillo commented that "Albox Carnival is a date in everyone's diary, a unique occasion for citizens and visitors to enjoy the colour, fun and joy of this annual holiday"
Albox Carnival will this year be staged on Saturday and Friday 22, starting with the traditional parade for juniors at 5pm, followed by the adult version three hours later.
An interesting programme of activities is planned by the organisers who hope to see attendance figures swell.
March sees the start of a month of cultural performances which includes the staging of a musical version of Beauty and the Beast as well as recitals of church music.
Amateur photographers have up to the end of the month to submit entries for the Almond Blossom in Bloom Contest.
The National Spring Art Festival starting in April welcomes The Meeting of Choirs, an eleven day event, followed by Cool Science. Also planned is a performance by theatre group The Shape, the results of a poetry and short-story contest entitled Book Day; and a chance to enjoy a recital by the Seventh Chamber Music Ensemble.