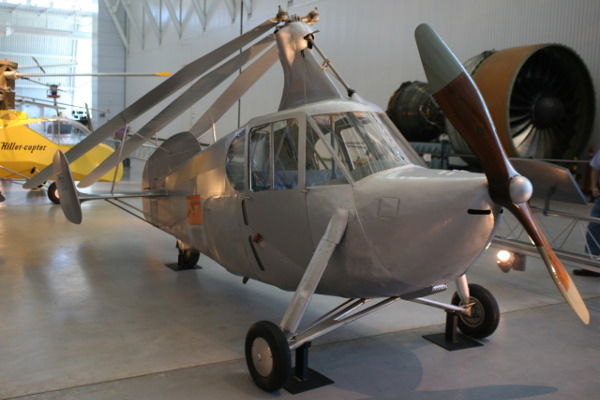 SPAIN'S aviation legacy, like many things Spanish, is colourful.  Jack Gaioni takes a look at some of its pioneers…
Ibn Firnas
AS Western countries teach their children about the Wright brothers, Islamic countries tell about Ibn Firnas, a man who 'first flew' 1,000 years before the Wrights.  In 822 AD this Andalusian Moslem 'covered his body in vulture feathers and a loose cloak' and jumped off a tower in Cordoba.
According to Moroccan historian Ahmed al Maqquari, Ibn Firnas "flew faster than a phoenix".  Whether he was attempting to fly or merely parachute is open to debate. Fifty years later at over 65 years of age, Ibn Firnas made another attempt. This time he fashioned wing-like wooden struts stretched over a cloth sheath before jumping off a Córdoba hillside in front of wildly cheering spectators. He flew a 'considerable distance' but his landing was bad. He said later that he failed to consider fashioning a tail similar to a bird's.
Juan de la Cieva
BORN in Murcia, this Spanish aeronautical engineer invented the autogiro, an aircraft which served as the forerunner to the modern day helicopter.
He was convinced a rotor gave the pilot better control while reducing the possibility of stalling and loss of torque.  In 1928, Cieva flew his autogiro from London to Paris becoming the first rotating wing aircraft to cross the English Channel. Many of his blueprint designs and technologies are today both licensed and patented. In an ironic twist of fate, de la Cieva died aged 41 in a propeller driven air crash in Croydon, England. The cause of the crash was due (in part) to loss of torque and stalling of the propellers, those very dynamics he spent his life trying to mitigate!
Ramon Franco
RAMON FRANCO was much more than the younger brother of  dictator Francisco Franco. He was a Galician pioneer of aviation who, in 1926 piloted the Ultra Plus flying boat on a Trans-Atlantic flight. His co-pilot was Julio de Alda Miqueleiz. They left Huelva, Spain stopping in Gran Canarias, Cape Verde, Rio and landing in Buenos Aires. The 10,270km journey took close to 60 hours. Although their flight preceded Charles Lindbergh's famous flight by a full year, it was not solo or nonstop, hence, it did not get the world-wide acclaim.
Mysteriously, he suddenly abandoned his leftist political ideology and joined forces with his Nationalistic brother Francisco. For this reason he was mistrusted by certain military commanders. In October, 1938, his seaplane crashed near Majorca. His death and the suspicious nature of the crash has led to theories of sabotage and assassination.
XXXXXX SEPARATE BOX XXXXX
In Spain's aviation history achievement, irony, and intrigue intersect in a way that gives the county's history of aviation a unique twist. I would expect nothing less from Spain.