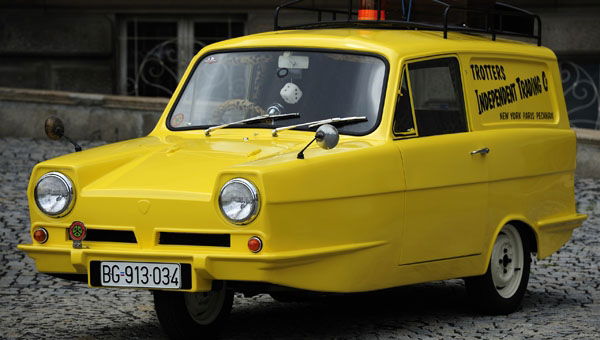 DADDY took me on one final shopping spree before he left.
We returned to the garage we visited at the start of his two-week visit and where we checked out – together – several new vehicles on display.
I like to pass on to Daddy tips on what I like, little hints here and there. That way, he knows exactly what I want.
Every year after the summer is over, he begins to think of upgrading our family fleet of cars.
Let´s face it, no matter what, people are judged on the car they drive, giving a peep into the owner´s personality and financial standing.
Turning up looking like Del Boy Trotter from Only Fools and Horses doesn't exactly install faith in a person…!
But sadly, though four cars lined up, all brand spanking new,  I noticed not one matched my expectations.
Sure, they were all new models as normal, but none was styled in my preferred colour; white.
When I asked Daddy about it, he dismissed it.
I had to choose from one of these cars. Almost a take it or leave it approach.
Really surprising, and disappointing.
I have not been accustomed to this type of behaviour from father. All my life I've grown up with everything I ask for.
Whether a new pair of shoes or my favourite apartment in the Marbella hills of Sierra Blanca, one of the most sought after locations in the Costa del Sol.
So this attitude over my next car was a little unnerving.
Astounded by his dismissal of my needs – I have a reputation to withhold after all – I settled with the silver Mercedes SLS.
And there wasn't a soft top in sight.
I was not a happy bunny on the long – albeit very comfortable and fast – drive home…