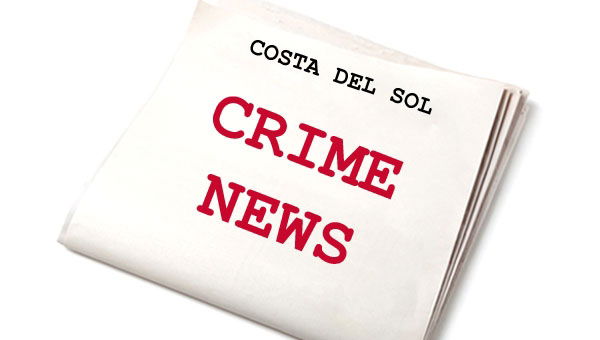 Eyes gouged out in horror attack
A PSYCHIATRIC patient at Malaga University Hospital attacked another man and gouged his eyes out.
The attacker, an Ecuadorian in his 20s, was reportedly tied to his bed, but somehow managed to get loose during the night.  He attacked his Moroccan roommate, 41, with a table, causing him severe head injuries, then gouged out his eyes.
The victim sustained a brain haemorrhage due to the attack and remains in the intensive care unit.
The attacker remains in solitary confinement in the unit for patients with acute mental problems.
The police are investigating how the attack could have happened. 
Fake kidnapping in €800,000 theft
A WOMAN has been accused of faking her own kidnapping to cover up an €800,000 crime against her own boss.
The 53-year-old told police a gang of six thieves had held her for several days in the toilet of the restaurant in Jerez, Cadiz, where she works and stolen valuable objects.
However the National Police weren't convinced by her story and their investigation revealed that most of the stolen goods had been sold to antiques dealers in Cadiz province.
The Peruvian woman allegedly waited until her German boss went on holiday in October to remove items from the luxuriously decorated restaurant.
She has appeared before a judge and was released with charges of misappropriation and faking a crime. 
Woman forced into prostitution
A MAN, 28, was arrested in Malaga for allegedly holding a woman against her will and forcing her into prostitution.
Police visited a recently opened establishment to carry out an inspection and found that it had an opening license as a disco, but the owner planned to run it as a brothel.
Once inside, they learned that he had hired a 27-year-old woman as a stripper, but was allegedly forcing her to work as a prostitute and had locked her in a room. He knew she desperately needed money. He was arrested and the premises were closed.