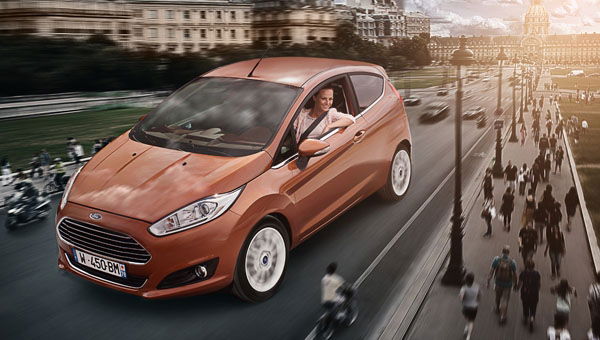 FORDSYNC AppLink – a system that offers drivers a mobile jukebox through voice control of smartphone music apps – is coming to Spain.
The car giant says the system has the potential to deliver more entertainment options than ever before.
SYNC AppLink, which is being showcased at Midem, a leading music industry conference in Cannes, France, enables drivers on the move to listen to their favourite radio stations and songs streamed to the car via their smartphone while keeping their hands on the wheel and their eyes on the road.  AppLink is targeted for launch in Europe later this year.
Ford recently launched the automotive industry's first open mobile app developer program for AppLink.  Unveiled at the 2013 International Consumer Electronics Show in Las Vegas, the Ford Developer Program enables developers to create their own SYNC voice-control apps for services from connected smartphones.  This approach will allow the European app development community to deliver access to an array of music and entertainment services and content for Ford drivers.
"The car is no longer just a tool for getting from A to B, and customers want access to the same extended connectivity and entertainment options in their cars as when outside their cars," said Paul Mascarenas, Ford chief technical officer and vice president, Research and Innovation.
Ford SYNC, a voice-activated in-car connectivity system, debuted in Europe last year following its introduction in North America where more than five million Ford vehicles are now equipped with the technology.
The SYNC in-car connectivity system is destined for 3.5 million vehicles in Europe and 13 million worldwide by 2015.  SYNC is currently available in Europe on vehicles including the Ford Fiesta, B-MAX, Kuga, Focus ST, Transit and Transit Custom models.