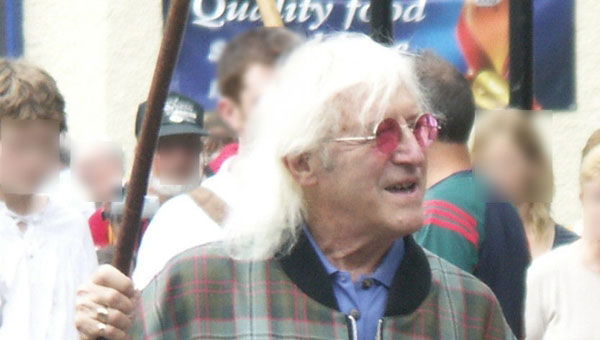 MY, how some great institutions in their heyday in the last century have already imploded – like Jimmy Savile – while others seem in freefall – like Marks & Spencer.
With the latest media revelation – the Report published by the Metropolitan Police and the NSPCC on the extent of sexual abuse by Savile – I now consider "Jimmy Savile" my specialist subject were I ever to appear on Mastermind. Some 214 crimes are believed to have been committed at hospitals, a hospice and on BBC premises across 28 police force areas between 1955 and 2009.  All this by a man knighted in 1990 and who, in the same year, Pope John Paul II made a Knight Commander of the Pontifical Equestrian Order of Saint Gregory the Great, the Roman Catholic Church's highest honour.
And as for M&S, where to start with this 129-year old company whose crucial Christmas general merchandise sales (including clothes) were down almost 4 per cent, far worse than the 1.5 per cent fall expected.
M&S just does not seem to know who its customers are. Or, at least, who they want their customers to be (yummy mummies flocking to Zara and Topshop) are not who they actually are (pensioners). Like most people of a certain age, I remember M&S as a place I was taken to as a child by my mother to buy slightly boring, good quality clothes.
Now I rarely set foot there.  When I do, the stores seem to be stuck in a time warp.  Even in the updated ones, you expect Mr Rumbold to approach you at any moment with a tape measure, Mr Humphries to accost you with "I'm free!" or Mrs Slocombe to throw a hissy fit around the corner with Miss Brahms.
The flagship store at Marble Arch always seems like the Marie Celeste after the scrum of customers in Primark across the street.  The only thing I bought on a long ago visit was underwear.  And I just don't get all the fuss about their food, which I think is average and overpriced compared with Waitrose.  John Lewis is infinitely better and managed to modernise without losing its traditional, English department store feel.
Maybe "M&S" as my second specialist subject?  I'm ready for the general knowledge round now.
Nora Johnson's thrillers 'Soul Stealer' & 'The De Clerambault Code' (www.nora-johnson.com) available from Amazon in paperback/ eBook (€0.89;£0.77) and iBookstore.Profits to Cudeca