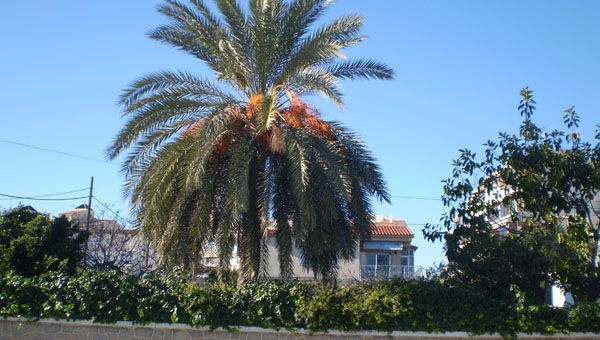 WEEVILS devastating palm trees on the coast are moving inland.
Tens of thousands of trees are now affected, experts say, and in some areas the weevils' principal target, the Canary Island date palm, could disappear entirely.
The weevil or picudo rojo follows different patterns when attacking trees, making it difficult to detect, said Bernardo Llorca, of the Professional Association of Agricultural Engineers.  Even if weevils are discovered, it is often too late to take effective action, he said.
Like much else, the palms are victims of the economic crisis.  Many growers and nursery-owners are cutting down healthy trees because they cannot pay to have them treated eight times a year to prevent infection. 
They are also cutting down and burning diseased trees themselves to save the €200 per tree cost of having them removed.
Diseased trees are sawn up and taken away by authorised agent in a closed lorry, according to Generalitat directives. The remains are then shredded twice to ensure that all weevil larvae are eliminated. 
A grower in Sagunto (Castellon) recently bulldozed 2,500 palms planted 20 years ago because he cannot pay to have them treated the necessary eight times a year.   "This is not an isolated case," said Llorca, warning that there would be more.