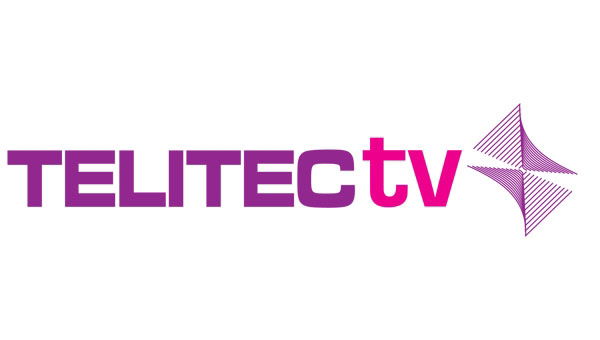 RELIABLE UK TV THROUGH YOUR INTERNET
No matter how enthusiastically UK expats embrace the Spanish culture, many us of will always want to have the choice to sit down in the evening
and watch Coronation or Eastenders. Having lived in Spain for nearly ten years we've seen many systems available to offer the Brits a solution to their TV requirements… some "alegal" some just down right illegal. It's a disappointing situation that most of us find a bit of a minefield. Why it has to be this way is a mystery to us all.
We believe most would be willing to pay a UK TV license or even a Sky subscription through our Spanish bank accounts if it meant getting a quality television service. Sadly, that's not an option.
In the last year we here in Spain had a little miracle and have been able to receive Freeview. In lay-man term this happened simply because of a realignment taking place with Sky. They are using a "holding" system that has worked out well for us Expats in Spain. Unfortunately this is coming to an end in the up and coming year, although again what month this may happen is not clear.
The good news is that nearly 3 years ago at Telitec, we pre-empted this scenario and looked into the IPTV solution, a UKTV system that ran via internet (IPTV: internet protocol TV). There is no denying there were some frustrating teething problems. However our perseverance paid off and we can now offer the most amazing, high quality and
versatile UKTV service here in Spain today.
It is quite simply a plug and play system that even the most untechnical
of us can operate. A set top box is required (from 160€*) which connects to your ADSL internet router, and of course your TV with a HDMI or 3-pin connection and hey presto, high quality UKTV. The box is Wireless so no unsightly cables or wires! Don't tell anyone, but you don't even need Telitec's ADSL service, any 3mb ADSL service works!
WATCH LIVE
REWIND / CATCHUP TV
(don't miss any program from the last 7 days)
NO DISH, NO CONTRACT
WIRELESS CONNECTION
(from router to set-top box)
BUILT IN WHAT'S ON GUIDE
25+ CHANNELS
Better still this service is the only one in Spain to offer a rewind facility with our unique software. So never again do you have to miss your favourite programs. When your visitors leave or you return home from that meal out, sit down, scroll back (up to 7 days) and catch up . 
No dishes are required and better still there is no contract . If you are only
here for 6 months of the year why pay for 12? We now have thousands of happy clients using the service and it is the future of high quality legal UKTV, not just in Spain but all over the world.
EXISTING CLIENTS: 19,99€/mth + 160€ for SET TOP BOX
NEW COMBO OFFER: 54,99€/mth +160€ for SET TOP BOX
includes up to 4MB ADSL, telephone landline, 120 free call to EU, monthly UKTV subscription
NOT WITH TELITEC? 24,99€/mth + 200€ for SET TOP BOX
Don't wait until you lose your UKTV to make the switch, contact us now, and we'll get you sitting down in front of a reliable UK TV service in no time at all**.  Simply call 902 88 90 70 (or 965 743 473), email [email protected] or visit www.telitec.com and fill out the 'Tell Me More' form.  We'll take it from there! 
*Subject to terms & conditions.   ** Minimum System Requirement: 3mb ADSL connection. TV with HDMI or RCA 3 pin connection, 4 port router (cable or wi-fi), UK postal address (friend or family).  ***All prices subject to IVA