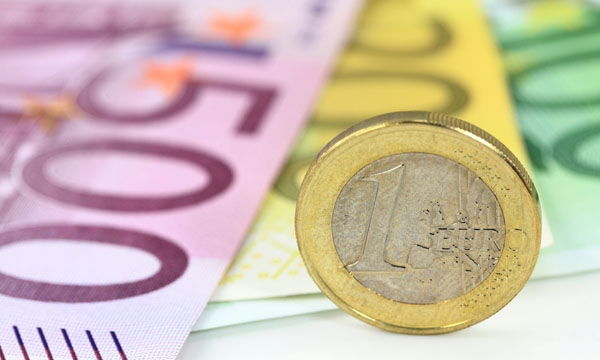 ONE can imagine the High Command of the EU huddled down as it meets in secret conclave to decide what's to be done about that turbulent and troublesome United Kingdom.
Red lights are flashing, ticker-tapes rattle and messengers scamper to and fro, while a haze of smoke from cigarettes and fat cigars hovers above the table.
Possibly that's only a product of my fevered mind, but it does seem rather as though the EU is flapping its collective hands and running around in small circles at the very idea that the UK might one day decide to wave goodbye.
On December 18, 2012, David Cameron moved away slightly from his habitual stance that: "Britain must remain in the EU, fighting its corner from within," to admit that an exit is now a possibility.
"All futures are imaginable," he said in answer to a question from his MPs.  "We are in charge of our own destiny; we can make our own choices," adding, "but Britain's departure is not my preference."
The problem with which he is forced to wrestle is that his coalition partners, the Liberal Democrats, are for the most part staunch Europhiles, determined not only that Britain should remain as a member of the EU, but that at some future date, will embrace the Euro.  That is despite recent independent polls that show a clear majority of Britons would like to see the UK leave the EU forthwith.
Prior to all this, and perhaps tiring of Cameron's insistence that he would "fight for a better deal for Britain," seeking to claw back certain powers previously handed to Europe, the French president François Hollande said: "Britain cannot repatriate
powers from Brussels."   Even earlier, on December 8, Herman Van Rompuy, the President of the European Council, insisted the Britain could not "cherry-pick" which laws from Brussels it wished to follow.
What's really scaring the EU Barons is that any successful repatriation of powers might pave the way for a British exit, thus encouraging other countries to examine similar deals.
Mr Van Rompuy has warned that "countries must not seek to undermine the EU, since such actions could cause the entire European project to fall apart."  That may of course be political rhetoric to frighten possible back-sliders into standing straight to salute the blue EU banner.
Following all this, on December 24, Germany strode into the fray, with Wolfgang Schauble, that country's finance minister, stating that Germany will not allow itself to be "blackmailed" by the threat of a possible British exit.
Further, he urged (demanded?) that Britain should not hold a referendum on EU membership, since that would create "uncertainty."  It's come to something when the finance minister of a foreign power feels he has the right – not to dictate perhaps, but certainly to influence – British foreign policy!
Perhaps the holidays, intervening so fortuitously, will have provided the EU Barons with the sorely-needed opportunity to "just calm down".