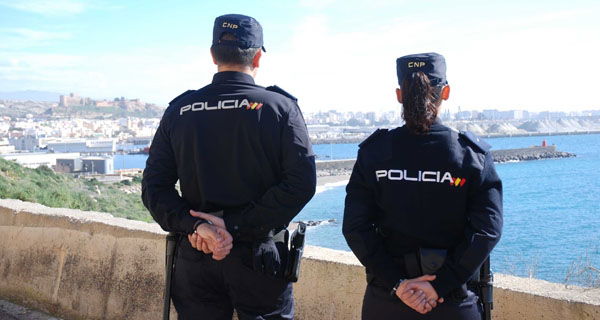 A MAN who plunged into the sea in a desperate effort to avoid Guardia Civil officers had to be treated for hypothermia.
The 23-year-old, named as AA, was chased on to the beach at Cabo de Gata Almeria, by officers investigating a suspicious car.
As a last resort he started swimming out to sea, only to return to shore shortly afterwards when the cold water got too much for him. 
Waiting Guardia Civil officers arrested him on suspicion of burglary and car theft, then called medics to treat him for hypothermia.
Officers had been alerted by an anonymous phone call saying a car was making suspicious maneuvers.
When they arrived at the scene they found the car empty.  They lay in wait and when three men got into the car they approached.
The three fled on foot towards the beach where they split up.
AA has since been charged with stealing the car from Almeria city, and theft of televisions and alcohol from several homes and businesses in Cabo de Gata. His two companions remain at large at the time of going to press.