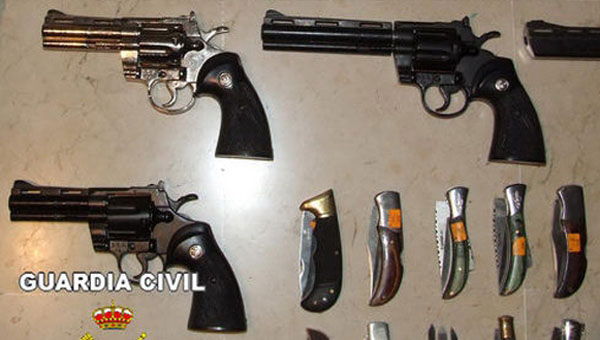 A GANG of two was held by the Guardia Civil in Castell de Ferro as suspects of at least seven thefts in that town, Salobreña and Calahonda.
One of those held was a Romanian man aged 28, the other an Albanian aged 31. They had specialized in breaking into beach bars, safety authorities reported.
Only in Salobreña, they would have committed four robberies. However, Guardia Civil investigators believe they could be responsible for further crimes in different coastal locations of Granada and Almeria.
Three katana swords, three blank bullet guns, an air gun and 13 knives were seized during the raid, among other goods.