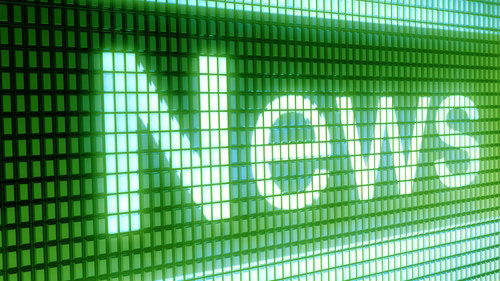 SHARP DROP
AROUND fourteen thousand cruise passengers are expected to arrive at the Almeria City Port this year, a 45 per cent drop from the 25,608 seen last year.
BAD TREND
THERE were 8,063 unemployed people in El Ejido last month, almost 600 more than in December 2011 and up from 2,740 in December 2007.
LESS JAMS
A NEW roundabout to improve traffic flow has been built in Tabernas between Avenida Ricardo Fabrega and Avenida Europa costing €39,000.
UP-AND-COMERS
TWO eleven-year-old boys from the Ciudad de Adra swimming club have qualified for the Andalucia Swimming Championships to be held in Sevilla on March 16 and 17.
EARLY PASSION
AROUND twenty five children aged 4 to 5 participated in the 'BB' ('Baby') category of the Adra Football Tournament, organised by the Almeria Football Federation.
MORE TIME
EL EJIDO Council is asking the Andalucian Government for help towards pushing back the September 2014 start for paying back almost €116 million owed to suppliers.
UUNLUCKY WOMAN
BLUE balloons were released into the sky at Parque la Cuesta in Adra as a tribute for the 25-year-old local woman who recently died from a disease at Hospital de Poniente.
OVERCHARGED
SIX HUNDRED enquiries and 339 files were processed at the Municipal Consumer's Information Office (OMIC) in Adra last year, mainly on telephone, water and electricity bills.
NAUGHTY ONE
'GOLFITO,' the Adra dog which went missing after escaping from his temporary shelter home has been found safe and sound the town's San Nicolas beach.
GOOD CAUSE
EL EJIDO Rhythmic Gymnastics Club will hold a charitable event at the town's Teatro Auditorio on February 2 to raise funds for a seven-year-old Vicar girl suffering from a rare disease.
MORE SHRINKS
THE old Andalucian Employment Service (SAE) premises in Huercal-Overa will be the site for a future Mental Health Unit serving the north part of Almeria province.
WATCHFULL EYES
A ONE HUNDRED-strong force including 50 firemen, Guardia Civil and police officers safeguarded Almeria City's Torregarcia Hermitage local pilgrimage ('romeria').
FOREIGN VISIT
THREE European volunteers will take part in upcoming Purchena's cultural, social and youth activities as part of the 'BienvenidoSVE al Sur / WelcomEVS to the South' project funded by the EU.
LATE PAYER
THE outstanding payments from last year owed to the 500-strong Almeria province public defenders workforce by the Andalucian Government will be fulfilled in several instalments until April.
NO POINT SALES
FORTY TWO people have been charged with 32 theft offences – mainly involving clothes and food – by Guardia Civil at Vicar's Viapark shopping centre since the start of the sales period.
BETTER CARE
ALMERIA CITY'S Torrecardenas Hospital has signed a collaboration agreement with the Mastectomised Almeria Women Association (AMAMA) to improve breast cancer patients' medical attention.
MORE OPTIONS
ROQUETAS DE MAR'S Izquierda Unida Party proposed at the council that residents have their say on municipal investments for building council-owned buildings and public spaces.
IMAGE CHANGE
PAVEMENT restoration and asphalting and road-levelling works have started in Calle Gran Capital in Roquetas de Mar's Aguadulce district.
SLIGHT BOOST
THE University of Almeria has climbed three positions to 43rd best Spanish university out of a total of 71, according to the Shanghai World University Rankings (ARWU).