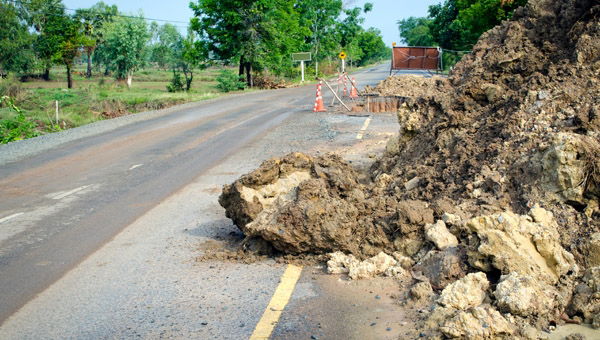 UP to 500 homes in Carmenes del Mar urbanisation, could be at risk of collapsing due to landslides.
In the last 18 months 11 homes have had to be evacuated and families made homeless because of the problem.
Now Almuñecar Mayor Trinidad Herrera and Urban Works Councillor Jose Manuel Fernandez have held meetings with Granada government's deputy Santiago Perez, to give him technical reports about the landslide situation.
The urbanisation was built in 1999 by developer Comarex.  Since then, cracks and breaches in the houses have been reported by owners, as well as several water pipe leaks as the earth has moved.
Last September the Euro Weekly News reported how a landslide led to heavy rocks falling on to the urbanisation roads in La Herradura.
 "We are answering neighbours' demands, preventing any future damage that may affect this residential area," said Councillor Jose Manuel Fernandez.