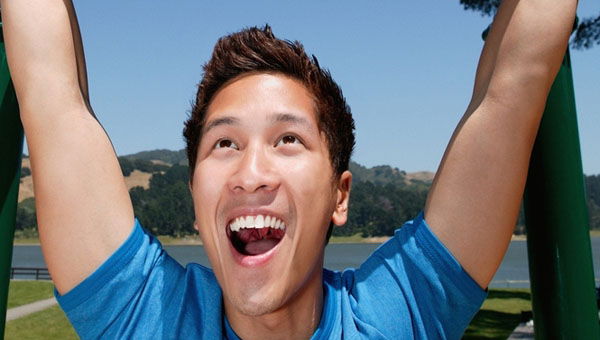 MARKETING communications group JWT predicts 2013 will bring vegan babies, allergy-cautious menus and bee stings to cure joint pains.
It also envisages people being more likely to turn off their phones and disconnect from their busy lifestyles.  Instead they will spend time focusing on eating healthy and living carefully.
Here are a few trends JWT predict for the year:
Adult playgrounds
Cities worldwide are trying to tackle obesity and overall inactivity by designing playgrounds for adults.  Complete with workout equipment rather than giant swings and slides, these workout spaces are meant to encourage adults to get more active.
Allergen-free
With food allergies rising worldwide, companies will build facilities dedicated to manufacturing foods free of allergens like dairy, peanuts, egg, soy and shellfish.
Bee venom
Bee venom therapy – an ancient practice that dates back to Egypt, Greece and China – involves systematically stinging patients suffering from joint and nerve conditions including arthritis and multiple sclerosis, which can allegedly improve circulation, decrease inflammation and stimulate the immune system.
Detox
For some, a new year means cleansing bodies and ridding junk from their diets and kitchen cupboards.  But 2013 will also see detoxing our homes and the environment around us. Consumers and brands are turning to chemical-free and toxin-free products to use every day.
Chia
These seeds are rich in protein, antioxidants, fibre and omega-3 fatty acids.
Fitness on the go
Hotels are designing guest rooms to accommodate people doing yoga or cardio, or providing workout videos, while some airports, like San Francisco International Airport, offer yoga rooms.
Food sharing
Experts predict 2013 will be the year for peer-to-peer services like car-sharing and accommodation-sharing. A new trend, food-sharing, has people sharing their homemade meals with others or bringing people together in the homes of amateur chefs.
JOMO
It's the flip side of FOMO or the fear of missing out. In 2013, people will find a joy in missing out on things (JOMO), so they can slow down, savour the moment and focus on what's really important in their lives.
Mindful living
This involves savouring every bite without distraction from electronics, whether phones or TVs.
Vegan babies
As veganism (the refusal to consume animal products  including dairy and eggs) gains more interest among families, more parents are starting to spread their eating habits to their newborns.
Standing desks
Heading into the New Year, experts predict more upright desk features for offices, including standing workstations.
Guilt-free chocolate
Creators will cut the fat, preservatives and artificial flavouring and offer consumers a healthier version of chocolate.
Online groceries
In 2013, online grocery shopping will slowly become more mainstream as consumers are starting to shop from the comfort of their homes.