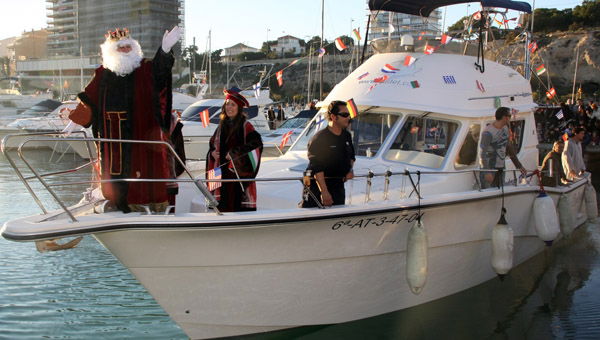 OF the Three Wise Men who visited Spain recently, Baltasar is the favourite.   
He was placed first in an internet survey carried out by the Spanish toy-makers' association, AEFJ.
When it came to the youngest children, Melchor – who came second overall – was the favourite.
The fewest votes went to Gaspar, the king who "is able to read children's minds," according to those participating in the survey.  He is also credited with "making sure that toys are in good condition before they are delivered."
For many of the 11,000 who responded to the AEFJ poll, Baltasar is the most "magic and mystical" of the trio.  For some, he is the youngest because he has no beard "and doesn't scratch when he kisses you."  For others he must be the richest "because he always brings what children ask for."
Melchor was proclaimed the oldest, wisest and kindest of the Three Kings and was appreciated for his long white beard and the sweets he hands out.  This, the poll concluded, explained his popularity with the smaller children.