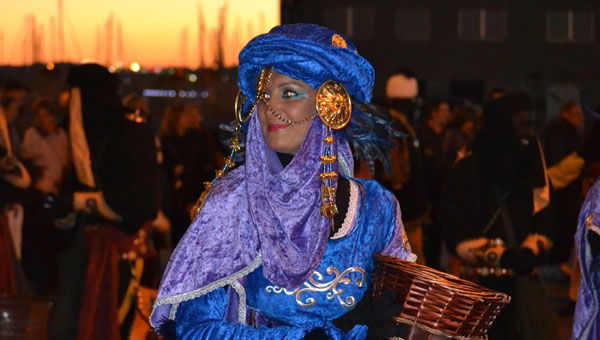 MILLIONS of sweets were thrown in to the night air on what many children across the province think of as the most magical day of the year.
The Three Kings celebrations were held in towns and villages up and down the coast with excitement and expectations high for the youngsters who eagerly awaited the arrival of Melchor, Gaspar and Baltasar.
In Orihuela the parade had a Disney theme with The Lion King, Cinderella and Mickey and Minnie Mouse entertaining the crowds before the arrival of the real stars; the Reyes Magos.
It was a more traditional feel in Torrevieja which welcomed ducks, chickens and donkeys along the parade route along with 400 volunteers who took part.  A series of fireworks heralded the arrival of the Kings by boat in the marina, albeit an hour after the scheduled start time, before the procession headed through the town.
Children in hospital also received a special visit.