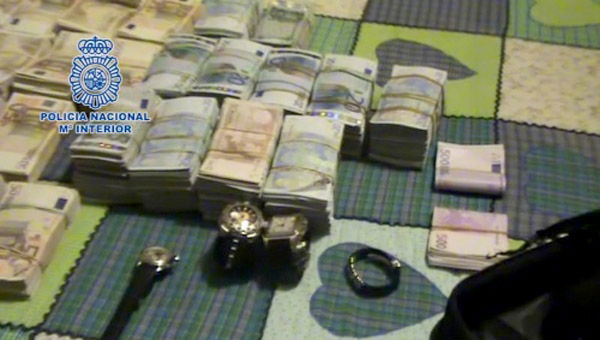 A NETWORK of call centres which allegedly laundered €30 million of drug money was busted by National Police.
Forty-nine people were arrested in Madrid, Barcelona and Albacete.
The police reported that drug dealers hired the organization, which had 12 call centres which were open but hardly had any customers, in order to get money made from drugs sales from Spain to Colombia. They allegedly laundered some €50,000 per day.
Police seized €500,000, utensils for cutting and packing drugs, two guns, 100 pieces of jewellery and luxury watches and money-counting machines, as well as cocaine and a gun which were found at the home of the Colombian ringleader.