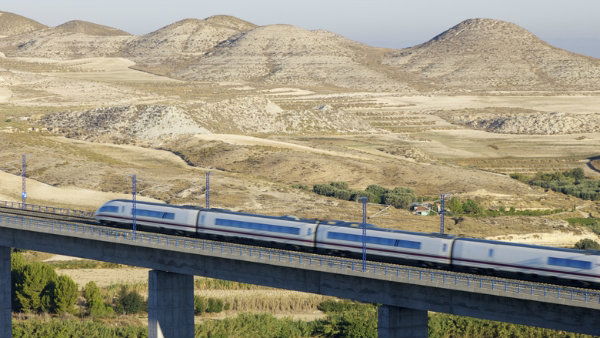 THE Ministry of Public Works has announced that the price of AVE high-speed train tickets will be reduced in January.
The Minister of Public Works, Ana Pastor, said that high-speed train tickets are currently "very expensive" and that the government will try to make them "more competitive"
"The AVE is quick and efficient" she said, "but there are many people who have never used it because it is still too expensive."
Pastor also defended the fact that millions of euros have been invested to create AVE railway route, as it is the train sector which offers the best results, and promised that eventually, high-speed trains would be available from all Spain's cities.
The Ministry of Public works will pay more attention to the routes which it considers to be of public interest because it has observed that there are more than 175 stations which are used by only one passenger or fewer every day, more than 100 which are used by five people at the most every day, and even some that are only used by one person throughout the year. Pastor said that other options will be offered to the passengers affected by the closure or changes to such stations.