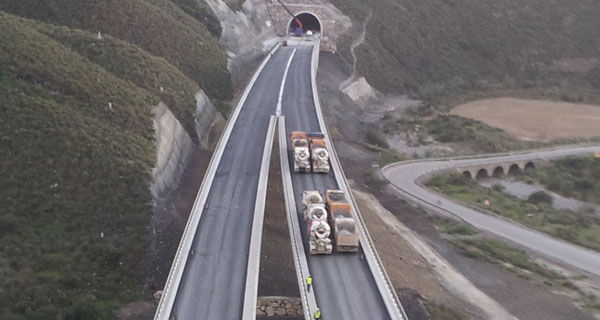 WORK on a 432 metre long railway viaduct over the Barranco de los Gafarillos has been finished.
It will be a part of the 184.4 kilometre long high speed Almeria to Murcia line being built by Spain's national rail operator (ADIF),
The viaduct falls within a 1.7 kilometre stretch of the future track known as Barranco de los Gafarillos-Los Arejos, which runs through the Almeria town of Sorbas.
Our picture shows heavy trucks carrying out load tests to check the structural soundness of the viaduct.  ADIF said all the tests were passed.