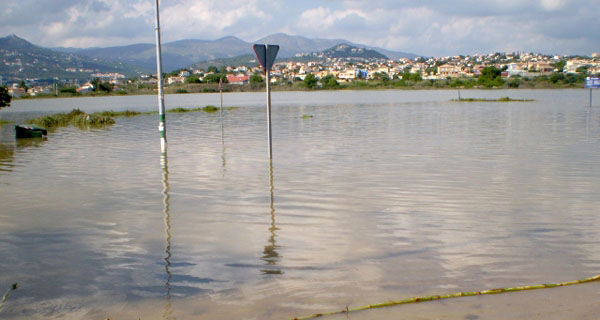 THE Jucar water board's flood-prevention project has been condemned as unworkable.
The Plataforma Ciutadana Riu Girona civic association is not convinced by the preliminary draft from Confederacion Hidrografica del Jucar (CHJ).
The CHJ intends to build seven dams in the Marina Baja to prevent flooding by the Girona and Recasens rivers, as well as watercourses that remain dry except during heavy rainfall.
The scheme will cost more than €226 million, an "unrealistic" amount, given the present economic climate, the association said.
The association is lodging objections to the CHJ's plans.  This is not because the collective is opposed to the project itself, sources revealed, but because it will involve "unnecessary" engineering work.
The seven dams alone will cost around €84 million and entire project is "oversized," a spokesman said.
The Girona dam would retain too much sediment, a spokesman said, which will in turn have an adverse affect on the L'Almadrava beach.
Instead, the CHJ should be producing more and better emergency plans. Floods were a permanent risk in the area, he said, although floods like 2007's were "unusual."