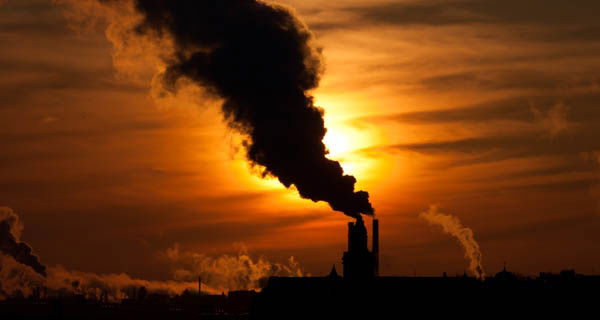 THERE'S been a lot of reporting lately in the British media concerning the Great Smog of December 1952 which, as a twenty-two year old electrician, I experienced first-hand.
Dense fogs had long been London's particular badge of infamy, but the 'Great' version was literally, a killer.  Figures vary, depending upon the source, but all agree that the directly attributable deaths were numbered in thousands.
It lasted throughout the weekend, bringing traffic to a standstill as buses were stuck in their depots and the drivers of London's black cabs stayed home.  I'm not exaggerating when I tell you that it was impossible to see past one's knees.  It was like wading through a dense, yellow-brown, foul-tasting vapour-bath that stung one's eyes and throat.
My mother had only that week hung new curtains in the living-room, the sash window of which was stuck with a three-inch gap at the top, and a memory that has remained in my mind is of her, when the smog finally cleared, taking down those new curtains, now with a dirty black stain along the tops, to wash them.  But they fell to pieces in her hands, rotted away by the chemicals we'd all been forced to breath.
London's dense fogs had for a century or more been a cause for concern, but it took thousands of deaths to force politicians' hands, resulting, in 1956, with the passing of the Clean Air Act.
Recognising that the killer smog was caused by smoke from millions of domestic coal fires being trapped beneath a thermal inversion, soft coal was prohibited and lo! this did the trick.
Smog has never returned, and to the eye, London's air is pure and clean. Unfortunately this isn't quite the case. The dense particles of the Great Smog have been replaced by invisible, but just as deadly, nitrogen dioxide, emitted by the countless motor vehicles now clogging the capital's thoroughfares.
It has been said that, if one wishes to breathe truly clean air, it can be found in the frozen wastes of the Arctic and Antarctic, or in the depths of the dense Amazon jungle.
Would that this were true today, but in these modern times, with the Earth's population increasing exponentially, latest figures show this to be only a dream. The arctic permafrost is being destroyed by oil companies searching for ancient deposits of petroleum whilst at the same time uncovering huge areas of long-buried and frozen vegetation. As it defrosts, it decays and releases massive quantities of methane, a greenhouse gas far worse than CO2.
Undersea exploration is also taking place in the Antarctic, destroying fish stocks and the natural habitat of penguins and other birds, whilst Argentina again beats its war-drums.
We are not the owners of this planet, merely its custodians.  We have no right to exploit its resources as we do.  It's dangerous and makes no sense.  But who's to stop it?