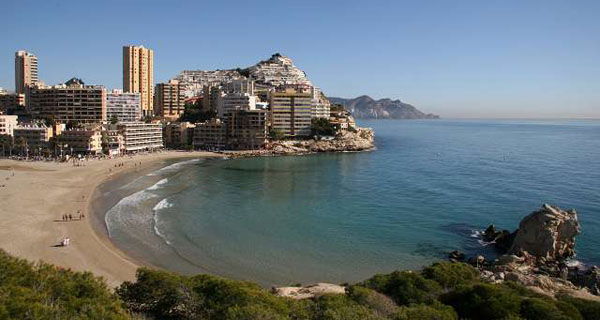 THE La Cala de Finestrat watercourse is to be channelled to prevent future floods.
The zone is always flooded after heavy rain and now constitutes a danger area.  Two Britons visiting an open-air market lost their lives there in October 2011 when they drowned after being swept away in a flash flood.
The "mercadillo" has been moved to another site, but the problem remains. After only moderately heavy rain the area where the Avenida Marina Baixa meets the beach is strewn with washed-down mud and gravel.
Last September the zone was badly flooded yet again, causing damage which Finestrat town hall put at €80,000.
The upper section of the Avenida Marina Baixa where the "mercadillo" was held is now closed to traffic although the most serious problems arise lower down. Construction in this much-developed area means that more water accumulates in what was always a watercourse, and descends more quickly to the beach.
The Jucar Water Board (CHJ) now plans to channel the Finestrat "barranco," working from a preliminary draft prepared by town hall officials, said Finestrat mayor, Honorato Algado. 
The project is expected to need an investment of up to €2 million, but finance has not yet been made available.