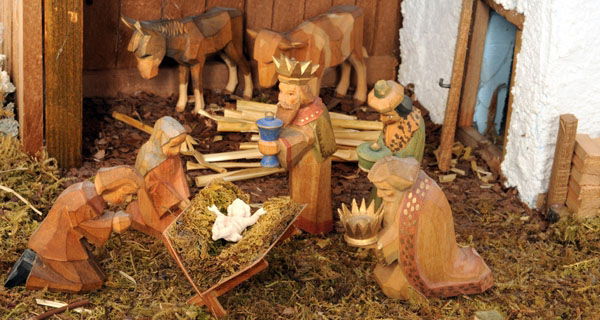 LOOKING back over the past few years, you really couldn't credit the number of examples of extreme political correctness in Britain.
Like the teachers at one Scottish school who banned children from cheering their team on sports day in case those who came last felt humiliated.  Or the Birmingham primary school, where parents weren't allowed to attend sports day at all, to spare their children from embarrassment if they lost.
And what about the Christmas concert when children were ordered to change the traditional lyrics of the Christmas song about the little donkey said to have carried the pregnant Mary to Bethlehem because they were deemed "too religious."  Instead of "Little donkey, carry Mary safely on her way", the youngsters were instructed to sing "carry Lucy" for fear of offending non-Christians.
And the good old British pantomime – the traditional panto season is now in full swing in the UK – hasn't been spared either.  Old favourites like Robinson Crusoe and Sinbadare being cast aside for fear their representation of cannibals and natives is racist. Likewise the age-old tradition of the Principal Boy performed by a girl is disappearing for fear her relationship with the female lead is construed as a lesbian one.
Shows that have survived tend to be updated with loaded messages. Cinderellaand Jack and the Beanstalk, for instance, deal with gay rights, waste recycling and school bullying.  Pantos such as Hansel and GretelandBabes in the Wood, which traditionally included scenes of child abduction, have had to be massively tinkered with to avoid brickbats in this post-Savile era.
Tommy Cannon, one half of the Cannon and Ball comedy duo and a popular panto performer, says: "You're getting to the stage where you're frightened to do anything as a joke.  We used to do Babes in the Wood a lot and we'd play the robbers who kidnap the children and whisk them away in a pram.  But people actually believed something was happening to the kids on stage and we'd get complaints.  People forget that this is panto and that sort of censorship is so wrong.  These pantos are disappearing and they aren't coming back." 
I couldn't have put it better myself.  And, you may have noticed, I didn't!
Nora Johnson's thrillers Soul Stealer & The De Clerambault Code (www.nora-johnson.com) available from Amazon in paperback/eBook (€0.89;£0.77) and iBookstore.Profits to Cudeca