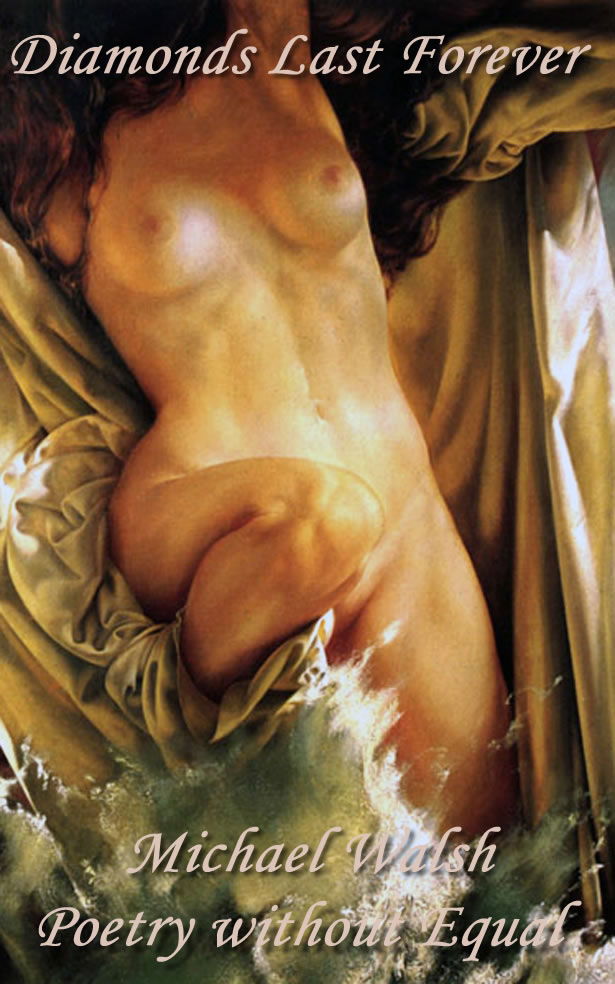 DIAMONDS LAST FOREVER By Michael Walsh
Expatriate writer Michael Walsh's poetry is unique; people actually like, understand and draw inspiration from it; a sentiment that crosses continents and social status. Diamonds Last Forever is the third in a trilogy of his poetry and poems selected and are typical of his work. The collection includes verse that will appeal to all age and social groups. In fact, it is two collections in one; the second is beautifully illustrated.
Expect intense romantic feelings, along with verse that lovers of nature will find enchanting. Don't be surprised to find his personal favourites, The Cattle in the Lea and Where Skylarks Sing sharing company with Homage to the Female Tummy.
Another favourite was his thought provoking; I Gave my Son Away Today and perhaps drawing on his own experiences, I Saw a Tall Ship Sailing By. Those who love Spain will perhaps frame his evocative It Was Christmas Day in the Casa.
Available on Amazon Kindle £2.59.